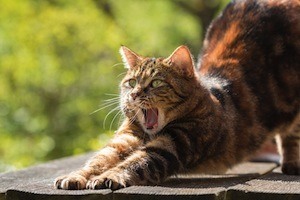 Bui Ha Duc and Xiaoping Li of the National University of Singapore, have been studying the physiological changes in the brain that occur with mental fatigue. Using an fMRI scanner to monitor the activity in the brains of 19 to 25-year-olds who had first been deprived of sleep for 25 hours and then given a very simple task to repeat, they could see the levels of activity in different parts of the brain.
As I'm sure you can imagine, mental fatigue is pretty commonplace these days. How many of us can say that we haven't faced increasing loads on our mental capacity from stressful jobs, with longer working hours, more pressure to perform, the continual threat of job-loss, all with less time to relax and poor quality of sleep.
This research has demonstrated beyond a shadow of doubt, that stress and lack of sleep cause physiological changes in the brain.
Perhaps we're not that surprised by their findings. But you might be surprised to hear that, Newrocare Pte Ltd, a spin-off company from this research, is set to market non-invasive neural devices to stimulate the brain and keep it alert.
Surely what the brain really needs is rest and relaxation, not more stimulation?
What do you think?