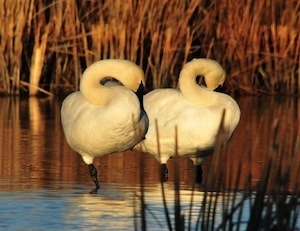 It seems, the more we discover about the function of sleep, the more we realise the benefits of good quality sleep.
We know that sleep is important in the memory consolidation proces, but we now know that lack of sleep is a factor in problems with overweight.
Not only that, it can lead to feelings of overwhelm and depression.
And now, research has uncovered the impact on intimate relationships too. We've all felt tired, grumpy and irritated at some time, but imagine the impact on a relationship when tetchiness is the norm,  – it's bound to affect the way you feel about each other.
But not sleeping well is such a problem that apparently, more and more of us are sleeping in separate rooms, so that we don't disturb our partners.
Seems a terrible shame. Is there really no way of developing better sleep habits?
How well do you sleep at night? And if you're one of the lucky few people who nods off the moment your head hits that pillow – what's your secret?
Dr. Michael J. Breus: Sleep: The Key to a Long-Term, Loving …
www.huffingtonpost.com2/24/13
The last finding is particularly interesting: A lack of sleep by one person in the relationship resulted in greater likelihood of diminished feelings of appreciation by both partners. This suggests just how deeply sleep can …