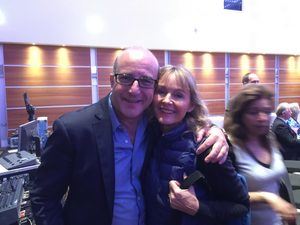 Crossed off something I've had on my bucket list for a long while, and spent the weekend with Paul McKenna and Richard Bandler.
Just for fun!
And boy, was it fun!
Sorry? Paul what? And Richard who?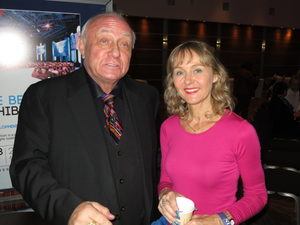 Dr Paul McKenna made his name, first as a radio DJ and then as a stage hypnotist, you know, the sort that turn grown men into chickens! And by his own admission, his 'victims' are self-selecting (if not self-respecting) individuals who know what they're doing, and choose to do it. They always have a choice, but somehow, head-bobbing like a chicken at that particular moment just seems the most natural thing in the world…
Dr Richard Bandler is the co-founder, with Dr John Grinder, of NLP and has many an outrageous tale to tell of his adventures. I've experienced him doing his thing several times. In fact I even managed to drag Nige along one time, promising him the best stand-up/sit-down (we're none of us getting any younger, you know!) comedy evening – and he wasn't disappointed!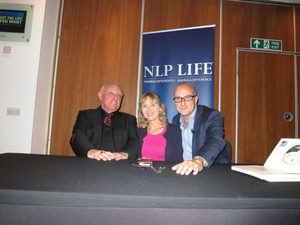 Having done a lot of training (proper, professional training) with John Grinder over the years, here in the UK and abroad too, it's a real treat to experience a more casual, but useful and fun weekend with these two.
They're both hilarious. If you get the chance to spend time with them, I'd thoroughly recommend it, especially if you've got something about yourself or your life you'd like to change.
If so, you're in for a real treat!