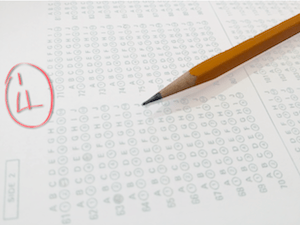 Would it surprise you to know that there is only one difference between people who pass exams, such as Chartered exams, easily and people who struggle?
And don't you go thinking that it's all about intelligence! It's not.
It's all about having an effective revision strategy. People who pass Chartered exams easily have a good revision strategy that works for them. So perhaps it wouldn't come as a great surprise then to know that you could also pass your exams easily if you also had a good revision strategy that works for you.
Over the next few weeks I'll be going through some of the biggest mistakes people make when revising for exams. Perhaps you're making some of them yourself.
If you are having trouble remembering the information you've studied then maybe you are falling into some of the traps mentioned below. So read on to discover if the reason you are having a hard time with your revision is because your strategy is not a good one for you
Biggest Mistakes students Make When Revising for Chartered exams
Expecting to find a short cut
Leaving your revision until the last minute
Taking the same exam over and over, and failing each time
Writing too much information in your revision notes
Not scheduling study time
Spending too long revising
Not focusing on what's important to you
Having a disorganised environment and mind
Being thirsty
Being sedentary
Eating junk food
Believing you can't do any better
Not investing in Genius Material
If you recognise yourself in this list at least you will realise that it's your revision strategy that's at fault, and not something wrong with you. Change your strategy and your results will change too.
And if you would like some help with that, take a look at Genius Material, the complete revision system for Chartered exam success.